Best Omnichannel Tools for Your Brand you need to know in 2023
Today's customers are highly varied in how they shop, choose products and decide whether they want to buy stuff from one company or the other one. The more technology advances, the more picky buyers get and expect retailers to offer more and react faster to their needs.
These days every point of contact that customers have with a company, has to be as User-experience friendly and functional as possible in order to truly satisfy them. Therefore, If a company decides to do the right thing for their customers and switches to a model in which it can interact be reached by them from multiple media and sales channels, they also have to do it customer-friendly. The above-mentioned strategy is called "Omnichannel Retail".
What exactly is an Omnichannel in Retail?
Omnichannel retail is simply a fully integrated approach that provides customers with a unified experience between all sales and media channels within a given company. It includes every touchpoint, such as web, in-app or stationary. For example, it may mean that a company sells its products and reaches its audience on its website, in-app, in a brick-and-mortar shop and through e-mails or phone calls.
A successful and well-implemented omnichannel retail strategy makes it easy for customers to pick when they want to buy a given product. Also, they can choose whether they want to try something on before buying or maybe ask somebody from the staff about specific parameters.
Omnichannel means greater reach
With setting an omnichannel retail strategy your customers will no longer need to search everywhere for your products or services. Your business will be visible to them on many platforms and the distance between customers and your products will significantly decrease.
Omnichannel means Boosted Customer Satisfaction
If you think about it from your potential customer's perspective – your business is way easier to find, the products are available in-store and online, the support is ready to answer your questions almost 24/7, the delivery is quick, and there is an easy return process. If you have just some of these methods in your strategy, and they are integrated together – you have an omnichannel retail strategy.
If it's easier to reach – it's most probably more satisfying. As the rule may not always apply in our lives, it certainly does in e-commerce though. As simple as that.
Omnichannel provides Increased Profits
If your potential customers can find your products on multiple platforms, they are more willing to purchase them. It does apply to new prospects as well as the ones that come back to your store for different products or subscription renewals.
Omnichannel vs Multi-channel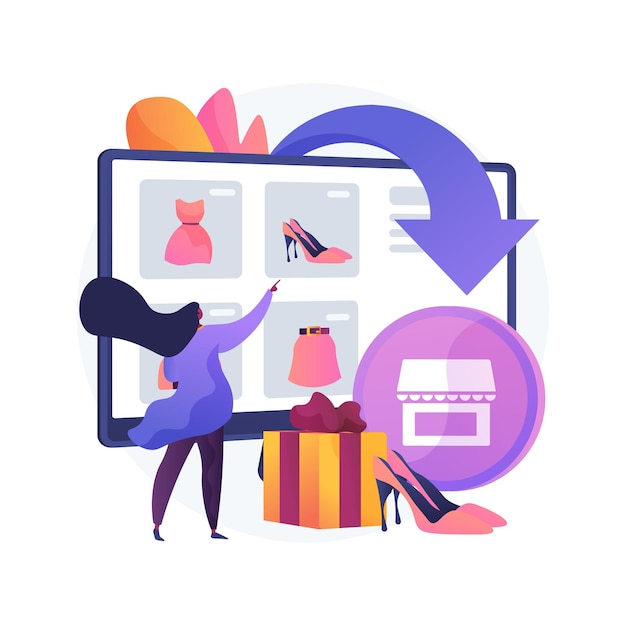 As similar as they may seem, omnichannel and multi-channel do not mean the same thing.
While omnichannel is everything we mentioned above, multi-channel is theoretically the same, but it doesn't necessarily mean that these different channels have to be synchronized or connected. In practice, the omnichannel strategy is integrated and works best as a once mechanism, and the multi-channel strategy also has multiple sales and media channels, but they don't always have to be attached to each other.
There are two basic distinctions between omnichannel and multi-channel:
All omnichannel experiences will consist of multiple channels, but multi-channels aren't necessarily omnichannel-like (no connection between them)
Omni-channel includes all channels, devices and platforms while a multi-channel strategy might include only some of them
To put things more practically, some companies use a multi-channel strategy which may be running a website, Facebook profile and Twitter. Each of these forms does engage the audience, but the customer frequently lacks relevant data due to its not "integrated" distribution across all platforms.
Omni-channel strategy on the other hand connects each platform and device together and opts for integrating them together, as well as the content that is being distributed across them.
Note: For e-commerce retailers, it's much better to develop an omnichannel strategy.
How to Build an Omni-Channel Marketing Campaign
Now you know what an omnichannel strategy is, who is it for, and what benefits it provides. The next thing you need to consider is creating a well-fitted omnichannel marketing campaign. It means building and optimizing the process of appearing on every platform on which your customers appear.
In this part, we will go through 5 basic steps on how to build an omnichannel marketing strategy so that your brand gets the most out of the "omnichannel" solution. A good plan is half of success, right?
The basics – Social Media Channels and Website
First things first, you need to slowly get into the habit of building your brand's image on different social media platforms like Facebook, Instagram, Twitter or YouTube.
The best thing you can do is to write down all the social media touchpoints you plan on entering and set goals for each. The goal doesn't need to be a big one – start with just being consistent in your content posting or reaching the first 100 followers.
As for the Website – you need to keep in mind that it's your brand's flagship. It has to be UX-friendly, intuitive and shoppable (if needed or appropriate). Also, try to implement some basic engaging tools like a Blog or a "Case Studies" page.
Unite Critical Players To Build Your Commerce Team
Of course, by having a great strategy, you can deliver the results yourself, but ideally, you want to have even a small "strike team". It may be a group of representatives from different departments within your company or a team of marketers/PR Specialists that have expertise in each main selling channel.
The team doesn't have to be big. The most important factors are the team's expertise, their adequate approach and consistent actions backed-up with technology (if needed).
View Content as a Tool to Convert Sales
As easy as it sounds – you have to approach omnichannel strategy seriously since a wisely developed one converts sales like no other method.
Activate your products where your customers appear and put in the work to make every single touchpoint shoppable. Finally, supply your potential customers with high-value content that they will not only like, but also find useful.
Focus on Consistency and Seek to Solve for The Customer
Let's say your omnichannel strategy consists of 5 elements: A website, Facebook, Instagram, an App, and a brick-and-mortar store. One thing you need to focus on is consistency and a problem-solving attitude.
All the above-mentioned 5 elements must contain unified messaging, be consistently updated, and feel like a natural extension of the general brand experience. If you add more elements to the strategy, remember to implement it for consumer welfare.
The best way to keep your content fresh and accurate at every touchpoint is through syndication. It will help streamline your go-to-market processes.
Optimise It
From the consumer's perspective – the more obstacles they meet – the lower chances of them actually buying your products. The answer to it is a Digital Shelf Analysis that will provide you with real-time data.
Always look for improvement, even if you think you're all set. There's always room for it. Once you develop your brand's shopping experience into something easy and enjoyable, you will boost your customers' loyalty, and increase conversion rates.
3 Great Omni-channel Communication Examples
Here are some examples of outstanding omnichannel marketing:
Amazon
The platform lets you place your order using just your voice (Alexa feature). All the data that Amazon provides its' users with can be found via the App, website, smartwatches, and different branded products like Alexa.
Another cool thing when it comes to Amazon is that customers may choose whether they want to have their products shipped or want to pick up the order by themselves from the store.
On top of that, the platform uses different social media platforms to spread the news and engage users in its content.
IKEA
Ikea communicates with its' customers through many channels like its website, social media, app, brochures and many more.
One thing that IKEA mastered is getting people really engaged in their products. How did they do it? They implemented the Augmented Reality feature that lets people virtually "place" the objects like sofas, tables or shelves in their space.
All they need is a smartphone with a rear camera that will scan their surroundings and add virtual AR pieces to it. How cool is that?
Disney
Disney uses their Magicbands, website, multiple apps, streaming platforms and cards to build an outstanding experience for their customers visiting their theme parks.
They can do basically everything, starting with booking their stay and ending with opening their rooms through any available touchpoints.
Isn't it easy and fun?
Best Tools for an Omnichannel Strategy
In this part, we will go through some of the best tools for an omnichannel strategy. Each one of them will help you in a different field. Let's start!
Dealavo – online and offline prices
Dealavo is mostly known as a price monitoring tool for e-commerce brands and retailers. However, the software also provides a wide range of Market Intelligence solutions.
The app mainly focuses on Competitor Intelligence & Price Intelligence field by delivering high-accurate Machine Learning based data on your competitors' behaviour and price fluctuations. What's more with Dealavo you will gain access to product details, the repricing system, various e-commerce-oriented reports, and historical & up-to-date price data.
Try out our data-driven Market Intelligence software.
Acquire
Acquire provides an all-in-one engagement tool that helps with sorting leads, offering complex customer support, and boosting online conversions. The main abilities of Acquire are chatbots, Live chats, video and voice calls, and browser-based screen sharing.
Acquire meets the demands of customer support, sales, as well as service teams. You can learn more about Acquire on g2 or on their official website.
Keap
Keap offers a campaign creator that lets you monitor all activities of your clients, centralize contact data, as well as moving them along the sales pipeline.
The tool helps with these three main aspects of unifying the customer journey:
CRM – it helps unify customers across multiple channels and touchpoints
Sales – it keeps your sales appointments in order (it includes setting automated follow-ups and sending personalized emails, texts and even reminders)
Customization – customizable dashboard enables monitoring existing customers and leads; it also lets you trigger email sequences
Learn more about Keap on their official website or on g2
Freshdesk
Freshdesk is a great omnichannel, AI-driven tool for whole customer support teams. It also works great as a solution for contact centres.
The tool itself allows better team collaboration, visibility and ticketing. Its' main features are:
Collaborating with other support units
Automating repetitive tasks
Streamlining customer conversations via emails, calls or chats
Providing self-service to customers through knowledge bases
Learn more about Freshdesk on their official website or on g2.
Summary
As you can see, building a retail and marketing omnichannel strategy is not an easy task.
You have to consider what are your goals, who are your customers, and on which of your company's channels they spend the most time. That way you can precisely set your strategy's main objectives and increase the chances of successful omnichannel implementation.
If you have any further questions, don't hesitate and reach out to our team!