Best Repricing Strategies for your internet shop
Nowadays, all e-commerce retailers must stay competitive in any given circumstance. Without that, with the number of potential competitors, it would be impossible to win customers and answer their needs.
What does it mean to stay competitive? Well, it means a lot of things, but it means having your prices set the way customers want to buy your products. They cannot be either too high or too low. Moreover, the prices have to be changed from time to time to adapt to their competitors' moves and fluctuating market trends.
What is Repricing and How to Implement it?

Repricing is a strategy that allows brands to react to changes in the market quickly. Whether it's the product's price, demand, supply or changing trends that lead to market variations, dynamic pricing is something that comes in handy and enables retailers to adapt their prices in every situation.
This strategy (also known as dynamic pricing strategy) is based on setting as competitive prices as possible. Whenever other competitors change their prices, repricing should be considered to remain the brand's competitiveness. You can do it manually or (what is more recommended) use a dedicated tool for it.
To design and implement a repricing strategy correctly, you first need to set the limits. There are two main limits – off-market prices and your profit margin. The first one is pretty clear – there are some established limits which cannot be exceeded by any brand in a given market in order to not break the market and not lead to conflicts. The profit margin is something that keeps your business alive – remember to always set the limits within your necessary profit margin to remain sustainable as a business.
4 Main Rules to Set an Accurate Repricing Strategy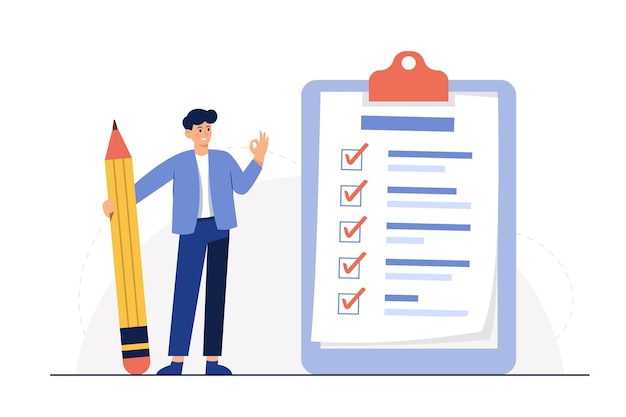 Establishing your competition clearly
A vast majority of e-commerce businesses get their competition twisted. Either they underestimate some of them or they don't take everyone into account leaving some of the small shops, marketplaces or comparison websites unnoticed.
That said, take your time and analyse all of your competitors to not get your price changes governed by the activities of other competitors and so on.
Dividing your products into categories/groups of products
Getting your products in order by categories and their characteristics will help you with tracking your competitors' substitutes. This, in fact, will make it easier for you to define the variations in their prices and monitor them.
Identifying price fluctuations that occur in the market
This will help you with identifying seasonal sales and peak moments. It means having your repricing tool ready and e-commerce stock prepared for any type of market movement.
Get yourself a reliable Repricing Tool
A repricing Tool is necessary to execute the repricing strategy and take advantage of it. Reliable monitoring software provides everything you need to always get ahead of your competitors and it makes it easier to make crucial decisions whether it's about products, prices, ads or suppliers.
Types of Repricing Strategies
The next thing you need to know is that there's not only one repricing strategy. In fact, there are some main types of them that different e-stores may find more or less suitable. They vary in terms of how a business changes the prices (manually or through software), what tool it uses, and whether it sets the prices according to market conditions or individually. Read on!
Manual Product Pricing
Let's say you sell on Amazon or a similar marketplace. As great as an automated repricing system may sound from an individual e-store point of view, it's recommended to check whether manual product pricing would get the job done.
It will surely do if you sell through digital platforms like Amazon or eBay, as your product portfolio probably isn't that wide and it's much easier to get customer feedback through product ratings.
Manual Pricing requires you to change your products' prices every now and then and analyse your buyers' satisfaction and responses.
Using Repricing Software
Repricing software is a crucial key, especially for e-brands and online stores. It has many great features like price monitoring, repricing, historical reports, banner monitoring, excel reports and many more.
This is the opposite of a manual pricing strategy as the application automatically changes your prices whenever your competitor decides to do so. Price tracking software is a full package – it operates with up-to-date intel, uses historical data and provides the best solutions for the future.
That's why the choice of reliable Price Monitoring Software is so important. There are many factors to consider while choosing one, like the number of your SKUs, multiple products configuration, scalability features, and automation and manual intervention features.
Setting Prices Accordingly to the Market Conditions
That's a sophisticated strategy that puts market conditions on the pedestal.
There are a few tips to make this strategy easier to implement and sustain:
pick and stick to the lowest and highest prices for your products
focus on your profit margin and set the prices accordingly, without harming it too much
avoid pricing your stuff too high
stay dedicated to setting the prices as your market conditions tell you to – don't switch it up
Doing that will decrease the risk of experiencing slow-moving inventory and financial losses.
The Buy Box Strategy (for Increased Sales)
This strategy may attract new and existing customers and lead to an increase in sales. Buy Box and classic Repricing may go together, but it's the winner of the Buy Box spot that does the main work.
A reliable Tracking and Repricing Tool increases your prices and returns higher profits while maintaining your Buy Box position. It's possible that becoming a Fulfillment By Amazon (FBA) seller might increase your chances of winning the Buy Box spot. Sounds interesting, right?
Find out more: How to win the Amazon Buy Box?
Dealavo – a Reliable Tool for Repricing

Dynamic pricing with Dealavo will save you a lot of time and will increase your company's profit by implementing precise price adjustments. In addition, Dealavo gives you an overview of the actions of your competitors and information about their product range. Dealavo is one of the most convenient price-tracking software on the market that keeps you one step ahead of the competition.
Integration with the Dealavo Dynamic Pricing Tool is a great investment. Thanks to a well-thought-out pricing policy, our customers report a positive ROI even in the first week after the implementation.
The risks associated with this type of investment are minimal thanks to the well-described API documentation. We are also characterized by an individual approach – the offers are "tailor-made" and adapted to the needs of the customer.
Amazon Repricing Strategy
Are you interested in increasing your sales on Amazon? Or maybe you'd like to become a part of the top sellers' list in your business branch? Try out Dealavo!
Dealavo software solution for e-commerce allows you not only to monitor prices on Amazon but also to set dynamic pricing rules to overtake your competitors. It's not a secret that Amazon is a price-oriented platform. That is why kicking off with price monitoring is simply a must if you want to be a successful Amazon vendor.
Due to a double verification conducted by our Machine Learning algorithms, Dealavo guarantees to provide the highest data quality. Moreover, the tool allows you to monitor various product pages, not only those included in BuyBox.
Without a doubt, Amazon is the best marketplace for e-commerce sellers worldwide. Try out Dealavo and increase your sales volume with our Amazon Price Tracking App!
Ebay Repricing Strategy
With over 150 million active users, Ebay is still one of the biggest marketplaces and the largest auction website with over 160 million active users. Therefore, it's also a good place for your offer. In this part, we will take a closer look at how to start selling on Ebay.
The ideal repricing strategy on Ebay should be similar to the one on Amazon. Your prices also have to be optimized and up-to-date. This way, you will ensure a sufficient profit and good exposure to your listings. But that's the role of Dealavo. Check out the tools for online stores, especially price monitoring and dynamic pricing.
With such a dynamic pricing platform, you can set some predefined rules, e.g., for your product to be visible in TOP5 in a specific product category on Ebay. And because Dealavo uses AI-powered algorithms, it is all automated and easy to use.
Idealo Repricing Strategy
Idealo is a price comparison website as well as an e-commerce engine established in Germany in 2000, available for European retailers.
It's great for many reasons like:
No listing fees
Developed filtering and ranking sections
User-friendly engine (easy-to-use interface)
Climate Neutral policy
On Idealo vendors have a few possibilities to follow the price changes. One of them is a tracking performance pixel.
One of the key apps to use while monitoring prices on Idealo is dynamic pricing software. Dealavo allows you not only to track prices but also to adapt them automatically to the conditions of the market based on predefined rules. In this situation, when the price of the competition drops, your offer will be immediately adapted to the price change. In this way, your e-shop can keep the competitive advantage without any additional effort, and you can easily control margins and, as a result, increase your profits.
Other E-commerce Platforms worth Integrating with A Price Tracking Tool
We've already gone through Amazon, Ebay and Idealo as perfect examples of platforms on which sellers may find a Price Monitoring Tool helpful.
In fact, there are more e-commerce platforms that may be integrated with tools such as Dealavo:
IdoSell
Woocommerce
Shopify
Magento
Zyro
PrestaShop
But truth be told, Dealavo may be integrated with any platform or marketplace that retailers sell on.
Summary
As shown above, repricing is a crucial strategy that e-commerce businesses should consider implementing. It makes staying competitive and attractive on the market much easier.
Ready to get your e-shop to another level? You should definitely try implementing the automated repricing strategy to it!